Vacations and Resort Trips for Honeymoon
Preparing for a wedding is a lot of work—and a lot of stress. As you race to finish last minute wedding details, you should be able to rest easy knowing that your after-wedding plans are securely in place. With a little help from Rio Grande Travel, your honeymoon can be the perfect escape and opportunity to unwind from pre-wedding stress!
Reduce Stress
At Rio Grande Travel, our experienced travel agents can help relieve some of the stress you bear as you plan for your wedding by taking care of the details for your honeymoon. Just as every detail of your wedding day must be perfect, so must every detail of your honeymoon. Our travel experts are committed to helping you embark on the honeymoon of your dreams—so your married life starts out as idyllic as possible.
Save Time, Save Money
By choosing Rio Grande Travel for your honeymoon planning needs, you can also save a lot of time and money. We not only have access to technology that enables us to find the best airfares for your trip, but get special rates for many resorts in popular travel destinations around the world. When you let us do the research, booking and planning for you, you will generally spend less money and be less aggravated than if you try to manage the details of your honeymoon on your own.
Rest Easy
When you book your honeymoon travel with Rio Grande Travel, you can rest easy knowing that we'll be there to help you should anything go wrong during your trip. Lost luggage. Misplaced reservations. Missed flights. We've got you covered. Just give us a call and one of our travel experts will be the advocate you need to smooth out any bumps along the way.
Whether you are looking for resort trips for honeymooning or have something else in mind, contact our travel agency online for honeymoon planning. Brides and grooms deserve the very best. And we work hard to make sure your honeymoon meets or exceeds your expectations. Our genuine passion for travel is evident in every vacation we plan. Experience the Rio Grande Travel difference by contacting us today!
Contact Rio Grande Travel today for help planning vacations and resort trips for honeymoons!

To help you discover ways to explore the world, we're pleased to share our digital magazine, The Travel Experience.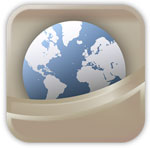 Our free app that allows you to carry all of the destination information you need while traveling, right in your pocket!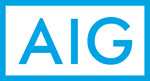 We recommend optional travel insurance that protects you in the event of having to cancel your trip avoiding travel vendor cancellation policies and more!