Group World Travel Specialists
Wish you could just pick up and go without the hassle of having to figure out all the details of where you'll stay, what you'll do and how you'll get there? Responsible for planning group travel, but don't know where to start? Contact the experts at Rio Grande Travel Agency for group discounts and one-stop travel planning.
Pre-Planned Group Travel
Going on the adventure of a lifetime doesn't have to cost an arm and a leg. With our pre-planned, fully-escorted group travel packages, you get the benefit of a special group travel rate and the security of traveling with experienced guides.
Tailored Travel Packages for your Group
In addition tooffering several group travel excursions to a variety of countries throughout the year, we provide group travel planning services. Our group world travel specialists provide advice, assistance and complete travel planning for all kinds of groups, including group travel packages for:
Religious Organizations
Non-Profit Outreach Groups
Humanitarian Organizations
Schools
Sports Teams
Clubs
Family Reunions, and
so much more.
Discount Group Travel Agency
Whether you're looking for a custom tour for a specific group that you belong to or would like to join a pre-planned group excursion, contact Rio Grande Travel, a discount group travel agency with over 30 years experience. Our expert travel agents have tremendous experience helping people accomplish their travel dreams through group travel to many places around the world. We can help you choose the perfect destination for your goals and interests or help you plan a group vacation to a location of your choice. It's up to you!
We Make it Easy to Take it Easy! Contact Rio Grande Travel to speak with a group world travel specialist today!

To help you discover ways to explore the world, we're pleased to share our digital magazine, The Travel Experience.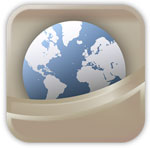 Our free app that allows you to carry all of the destination information you need while traveling, right in your pocket!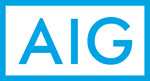 We recommend optional travel insurance that protects you in the event of having to cancel your trip avoiding travel vendor cancellation policies and more!