Tucson Travel Agents
Planning the perfect getaway is more than just figuring out how you're going to get from point A to point B. It's taking care of the small details that prevent your dream vacation from turning into a nightmare.
Some of the details that we take care of include making sure your flight is booked with a reputable airline so your vacation isn't cut short by unnecessary delays or cancellations. We can also guide you in choosing the best places to stay, eat and see with the confidence of someone who's been there before. By providing you with detailed information about what to expect in the country you are traveling to, you save time, money and hassle.
At Travel 1, our Tucson travel agency is staffed with experienced agents who have traveled all around the world. Not only can our agents provide first-hand information about many popular tourist destinations, but we also have destination specialists who live and work in many countries. When you are traveling abroad, we call on our destination specialists to get local insight into the best places to stay, eat and see!
When you choose Travel 1 to guide you through the vacation planning process, we are committed to establishing a lasting relationship with you by maintaining rigorous standards of integrity, professionalism and trust. We don't just book your travel and send you on your way; we make sure you are taken care of throughout your vacation's entirety. That's right. If you have trouble with an airline or hotel, just give our Tucson travel agency a call and we'll work out the details so you don't have to spend your time haggling or figuring out how to keep moving forward with your plans.
Call (520) 742-0545 Call to speak with an experienced travel agent at our reputable travel agency in Arizona!
**Travel 1 belongs to the Cruise Line International Association (CLIA) and Signature Travel Network.

To help you discover ways to explore the world, we're pleased to share our digital magazine, The Travel Experience.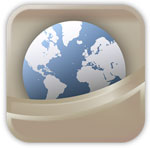 Our free app that allows you to carry all of the destination information you need while traveling, right in your pocket!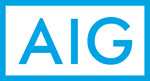 We recommend optional travel insurance that protects you in the event of having to cancel your trip avoiding travel vendor cancellation policies and more!