Honeymoon All Inclusive Travel Golf Package
Planning the perfect honeymoon to start your new life as husband and wife is all about you and what you enjoy doing together. If golf is one of the things you love to do as a couple, there are several romantic resorts that offer honeymoon travel all inclusive golf packages. Such resorts not only offer the finest courses surrounded by magnificent scenery, but also provide access to world-class spas, high-end shops, unique destination experiences and 5-star dining opportunities. It's truly the best of all worlds!
At Rio Grande Travel, we are committed to helping you plan the perfect getaway for your honeymoon. With travel agents who average 20 years of experience, our experts have pretty much seen and planned it all! When you want the perfect golf honeymoon, we can help you choose the best destination that takes into account all of your other interests as well. Additionally, we can help you save money by offering you exclusive deals available through our membership with the Signature Travel Network.
Not only can we save you time and money, but our travel experts will serve as your personal advocates should anything go wrong during your honeymoon. That's right. If a flight delay causes you to miss a connecting flight or your rental car company misplaced your reservation, we'll be there to work out the details. You can sit back and relax knowing that we'll get things back on track for you to enjoy the rest of your honeymoon.
If you are looking for an all inclusive travel golf package for your honeymoon, Contact Rio Grande Travel today!

To help you discover ways to explore the world, we're pleased to share our digital magazine, The Travel Experience.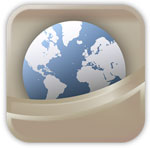 Our free app that allows you to carry all of the destination information you need while traveling, right in your pocket!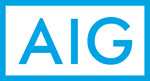 We recommend optional travel insurance that protects you in the event of having to cancel your trip avoiding travel vendor cancellation policies and more!